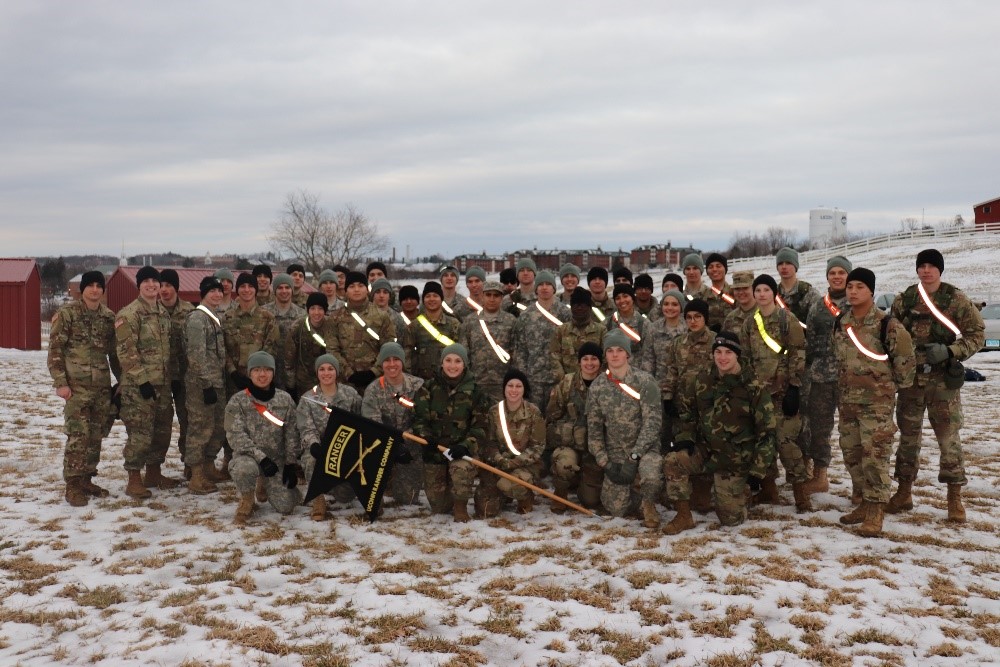 UConn Ranger Challenge RAP Week 2019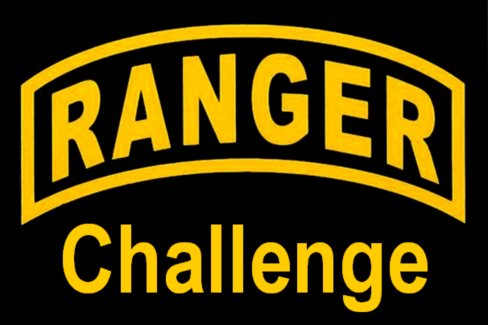 12-14OCT18
Alpha Company Cadets competed in the first annual Ranger Challenge Ranger Assessment Phase (RAP) week led by current and former Ranger Challenge Cadets.
Background
The 2019 Ranger Challenge command team (Cadet Campos, Cadet Heske, and Cadet Adler) created events to physically and mentally challenge Alpha Company in order to show the Company what Ranger Challenge entails and determine which Cadets are competitive for a position on the 2019 Ranger Challenge team.
Execution
The first event on Monday 18FEB19 was the squad competition at the Indoor Track. Cadets started the event at 0515 with an introduction brief and safety brief. Two squads started at each of the three stations with the goal of completing all stations in the fastest time. The stations tested Cadets' combat casualty care at the medevac station, mental agility with the tire carry, and physical strength throughout the entire event. Cadet Joe Olis and Cadet Zoe Di Chello were recognized as MVPs of the challenge demonstrating exemplary physical fitness and leadership potential.
The Company took a Ranger Physical Fitness Test (RPFT) on Wednesday 20FEB19 which consisted of push-ups, sit-ups, a 5-mile run, and pull-ups. To pass the test, Cadets were required to complete 49 push-ups, 59 sit-ups, a sub-40-minute run, and 6 pull-ups to standard. Cadet Will Goss, Cadet Chris Paier, and Cadet Joe Olis were rewarded with Nathan Hale Battalion coins from LTC Morris for impressive scores that earned them 1st, 2nd, and 3rd respectively.
The culminating event for the week occurred on Friday 22FEB19 at Horsebarn Hill. The event included four-15 minute stations followed by a tug-of-war competition between the four teams. The goal of the competition was to complete all stations within the time limit and as fast as possible while maintaining the proper standards. The four events included: skedco pulls, PT smoker lane, Army-related trivia, and equipment transport. Team 1 was the overall winner with a dominating win at tug-of-war.
Conclusion
All Cadets showed tremendous effort and determination this week to make the first RAP week a success. Cadets were able to challenge and develop their physical fitness, mental agility, and resilience throughout every event. The Ranger Challenge team will continue their selection process with the UConn Arctic Ranger Challenge Competition against Bravo Company on 30MAR19 at Horsebarn Hill.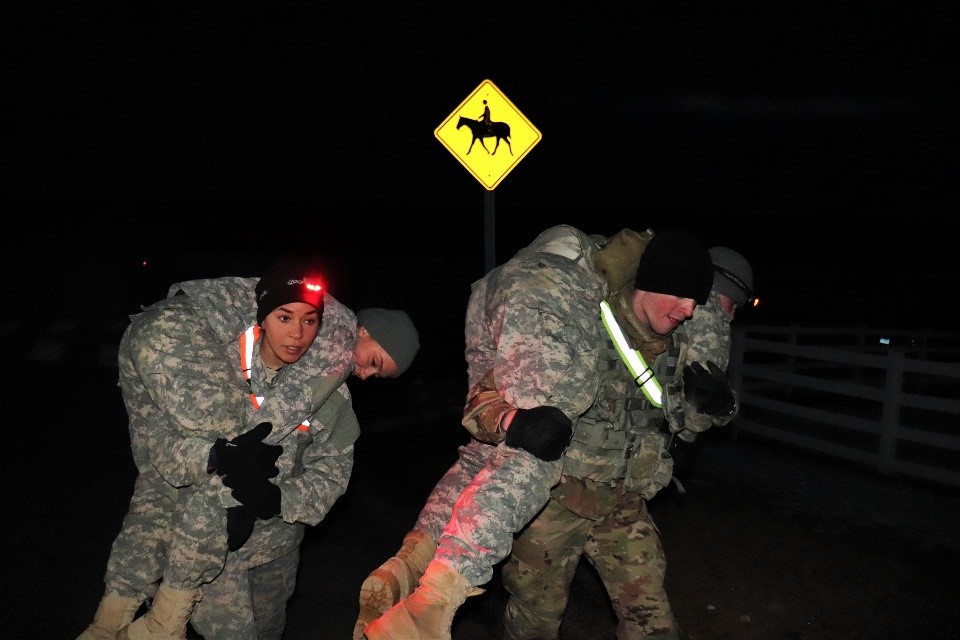 Cadet Emily De La Cruz (left) and Cadet Sean McKenna (right) buddy carry their teammates during the culminating event.
---